Hartley's Crocodile Adventures is one of the longest continually operating tourist attractions in Australia. The business began in 1934 as a road house for weary motorists.
Legend has it the original owner Pop Evans entertained motorists by feeding Charlie the crocodile while scones cooked in the woodstove. Pop was the first person in Australia to perform crocodile shows for the public. Eight decades later, Hartley's world-famous Crocodile Attack Show is as popular as ever.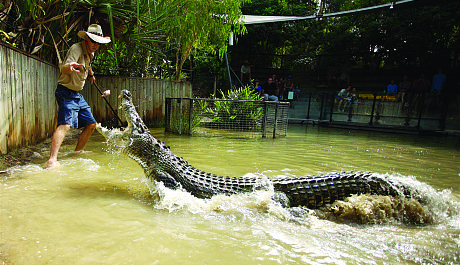 In 2002 the attraction moved to a new site, redefining the wildlife park experience by offering soft adventure and quality learning activities in a truly natural environment.
Nestled in the picturesque Wangetti Valley halfway between Cairns and Port Douglas, our iconic attraction is surrounded by World Heritage-listed National Park.
Our daily presentations strike a perfect balance between entertainment and education.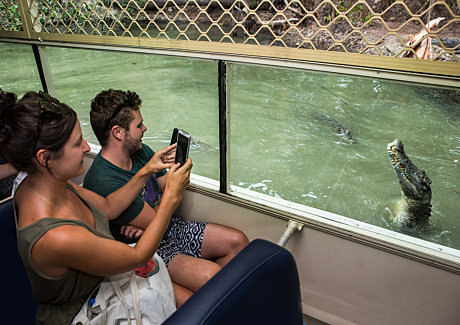 During their visit, guests can participate in a wide range of activities then relax on a cruise on Hartley's Lagoon to explore the natural habitat of the legendary Saltwater Crocodile.
In between the many options on offer, visitors can enjoy superb meals at Lilies Restaurant overlooking Hartley's Lagoon.
This venue is ideal for breakfast, lunch or a quiet drink in the afternoon.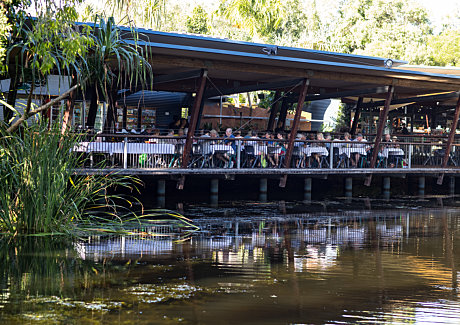 The attraction has recently undergone a major upgrade with new infrastructure and wildlife displays, some featuring exotic animals.
Hartley's is accredited by Ecotourism Australia and the Zoological Association of Australasia. In 2017, Hartley's won Silver at the Queensland Tourism Awards, adding to the many other awards for architecture, sustainability and tourism.