9.00am: Crocodile Farm Tour
9.00am: Cassowary Feeding
10.00am: Snake Show
11.00am: Crocodile Feeding
1.00pm: Crocodile Farm Tour
2.00pm: Snake Show
3.00pm: Crocodile Attack Show
4.00pm: Cassowary Feeding
4.30pm: Koala Talk
During busy periods, additional wildlife presentations will be scheduled in. Check blackboard at Admissions on arrival.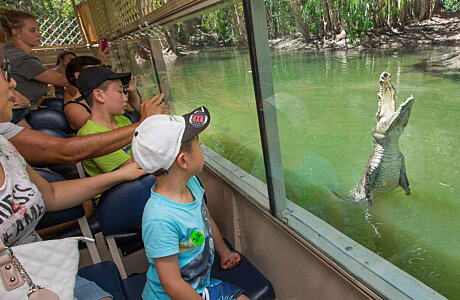 In between shows or instead of a show, you are welcome to explore the 2500 metres of boardwalks and pathways winding through Melaleuca Wetlands, Eucalypt Woodland and Riverine rainforest, enjoying a wide variety of native and exotic animals.
All wildlife exhibits open to public viewing including the Komodo Dragon, Alligators, Cassowaries, Wombats, Koalas, Emus, Lizards, Kangaroos and Wallabies. Capacity limits apply to the Gallery of Living Art – Reptile Display.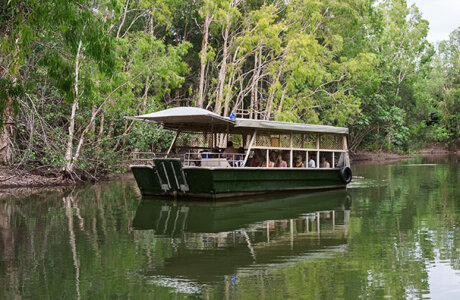 Boat Cruises
We do not take bookings for boat cruises, Your boat time will be allocated upon your arrival. The duration of the boat cruise is approximately to 20 minutes.